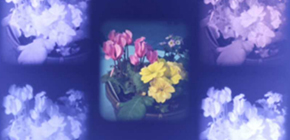 A compound eye camera "PiTOMBO" that works with "Raspberry Pi" developed
New technology to realize multi-spectral/multi-polarized imaging
A team of researchers from Osaka University and Asahi Electronics Laboratory (led by Prof. Jun Tanida from Osaka University) developed a compound eye camera with 5 lenses called "PiTOMBO," which can be used with the widely-used low-cost CPU board Raspberry Pi, small single-board computers developed in the UK to promote teaching of basic computer science in schools. This will expand the range of applications of compound eye cameras and promote their practical use in various fields.
The team integrated the compound eye camera TOMBO (Thin Observation Module by Bound Optics) proposed by Prof. Jun Tanida, et al. with Raspberry Pi. In developing PiTOMBO, they designed a small compound eye imaging system with 5 lenses and mounted an adjuster that can be attached for multiple purposes and a filter exchange device on the camera.
Inspired by a dragonfly's apposition compound eye, this camera mimics the compound, many-faceted eyes of insects and is composed of a microlens array on an image sensor. Compound eye cameras capable of multiple dimensional imaging are anticipated to be used in a wide range of applications; however, users need to design and assemble specific compound eye optics for available image sensors, making them more difficult to use than ordinary cameras for the general public.
The team developed the compound eye camera "PiTOMBO," which is equipped with five lenses and works with a widely-used Raspberry Pi CPU board. The camera simultaneously captures images with 5 different optical properties, allowing for a) multi-spectral imaging, an imaging modality to simultaneously capture multiple wavelength bands, and b) multi-polarized imaging, an imaging modality to simultaneously capture multiple polarization signals.
Moving forward, Asahi Electronics Laboratory will produce PiTOMBO to launch sales from this summer. Osaka University will promote the practical use of compound eye camera technology by actively using PiTOMBO in applied research on compound eye cameras. In particular, the university aims to promote the use of PiTOMBO in the fields of agriculture, in which Information and Communication Technology (ICT) is actively used, bioinstrumentation, as well as aerial measurements with drones by making use of the small and lightweight PiTOMBO.
PiTOMBO that can work with Raspberry Pi will expand the application range of compound eye cameras and accelerate their practical use. Regarding the application of multi-spectral imaging in particular, the process from multi-spectral imaging of 5 wavelengths to data accumulation and image processing will all be possible by a palm-sized device, facilitating the development of applications at a practical level.